Top Benefits of employee scheduling software in a cleaning company?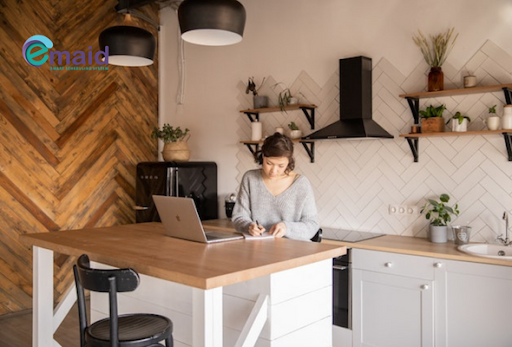 Employee scheduling software in a cleaning company makes it quick to create and manage schedules , saving your effort and time effectively.
When you are creating employee schedules in a manual way it will  take most of the valuable time, while in the best smart scheduling software staff scheduling can automate the process and save your valuable time each week. Staff scheduling software is one of the essential management tools in a cleaning company. This type of softwares helps us reduce the labour costs,  improve customer satisfaction and staff experience and more. Best smart staff scheduling system should consist of an advanced dashboard which shows information about your daily maid booking, activities, plan, invoice etc.
What is employee scheduling software?
Employee scheduling software automates the process of creating and organizing employee schedules. It automates staff requirements, optimizes time schedules, assigns tasks, shifts, and tracks reports. This type of software helps you stay organized and manage employee leave etc.
What are the benefits of using employee scheduling software in a cleaning company?
The smart scheduler software is used in a cleaning company for scheduling the staff jobs of your cleaning company. Employees get real-time notifications about their upcoming tasks and the administrator can create and assign different jobs for each employee in real-time and the administrator has more control and view over the schedules that he created and assigned.
Your company operations can be simplified and organized effectively.
You can make your company digitalized and go paperless.
Save time in managing your business operations.
Track your various business reports 
Effectively schedule tasks for your employees 
Manage your customer bookings.
When you organize staff schedules manually for the entire workforce, it can be very difficult to keep them accurate and up to date. Giving each update throughout your organization is a challenging task.
Scheduling software simplifies these business operations and makes it easier for your Managers, Hr department, and staff members when compared to manual scheduling.
Business process time saved
Labour costs are one of your huge expenses. By using scheduling software can help you become cost efficient by tracking 
Total working hours of employees
Overtime
Breaks 
Improved staff experience
By using a smart scheduler mobile application staff can check their daily booking updates and scheduled jobs through mobile application. When they reach the customer place they can begin working by enabling the work status and finish work status after completing the cleaning job, and they should collect the work completion signature from the client once the job is done for the day. Managers can view and monitor the staff activities easily and improve the staff experiences.