How Maid Scheduling Software is Revolutionizing Home Cleaning companies in Dubai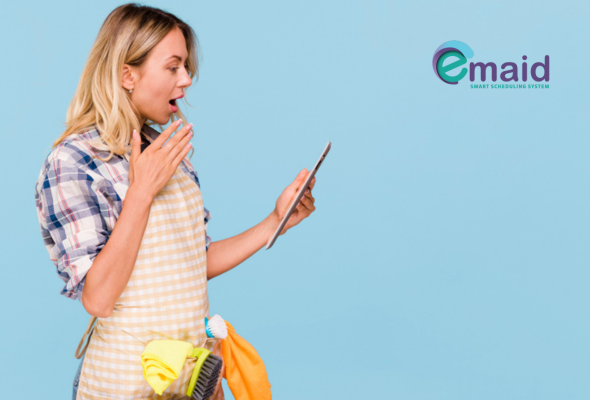 As a cleaning company, managing schedules and keeping up with customer demands can be a daunting task. It is not only time-consuming, but it also requires a lot of coordination and management skills. Fortunately, maid scheduling software is revolutionizing the cleaning industry, making it easier for companies to manage their schedules and offer quality services. In this blog post, we will discuss how maid scheduling software is benefiting cleaning companies.
What is a maid scheduling software?
Scheduling software is a digital solution designed to help cleaning companies manage their schedules and appointments. With this software, companies can schedule cleaning sessions with this software, companies can schedule cleaning sessions with ease, track the progress of their employees and ensure that customers receive quality services.
How does maid scheduling software work?
Scheduling software works by providing cleaning companies with a user-friendly platform to manage their schedules. Companies can easily create and manage schedules for their employees, assign tasks and track progress in real-time. The software is easier to manage appointments and customer expectations.
Benefits of Maid Scheduling Software for Cleaning Companies
Maid scheduling software offers several benefits for cleaning companies, including:
Improved Time Management
Cleaning management software can significantly improve time management by streamlining and automating various tasks related to cleaning operations. This software allows you to create and manage cleaning schedules for your facility.  This software allows you to track the progress of tasks in real-time. This allows you to identify any bottlenecks or delays and take corrective action quickly. By doing so, you can prevent issues from snowballing and save time in the long run.
Increased Efficiency
This software helps cleaning companies to streamline their operations and improve efficiency. Companies can easily assign tasks, manage schedules and track progress, allowing for smoother operations.
Improved Customer Service
This software can greatly improve customer service for cleaning companies. By using the software, companies can better manage appointments, ensure that employees are on time and provide a high-quality service. Customers can easily book appointments, select the services they require and track the progress of the cleaning session in real-time. By offering a seamless and efficient booking process, cleaning companies can improve their reputation and increase customer loyalty, ultimately resulting in increased revenue and growth for the business.
Customizable software
Business owners can tailor the software to meet the specific needs of their business, such as adding custom fields, creating specific types of cleaning tasks and integrating with other systems. The software also makes it easy to track employee schedules, manage customer appointments, and handle billing and payments. In summary, customizable  scheduling software streamlines the day-to-day operations of a maid service, making it more efficient and profitable.
Scheduling software is a game-changer for cleaning companies. It's revolutionizing the cleaning industry by providing efficient and effective solutions for managing schedules, tasks, and employees. With scheduling software, cleaning companies can improve their operations  and provide quality services. If you're a cleaning company looking to improve your operations, consider investing in scheduling software. It's a game-changer that will help you stay ahead of the competition and provide excellent services to your customers.