How Housekeeping Scheduling Software is Revolutionizing the Cleaning Industry in Dubai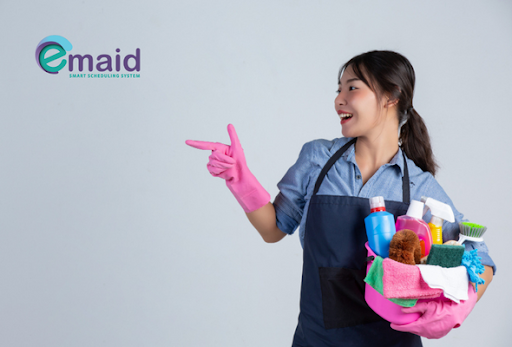 The cleaning industry is rapidly evolving, and Housekeeping scheduling software is becoming a popular tool among cleaning companies to stay ahead of the game. The Housekeeping scheduling software provides an all-in-one solution for managing scheduling, billing , and customer relations, making it easier to manage all aspects of the business. It's a great tool for managing booking and keeping track of cleaning tasks, ensuring that all tasks are completed efficiently and on time.
Housekeeping is a critical aspect of maintaining a clean and comfortable environment for everyone. This is where housekeeping scheduling software comes in. By streamlining operations, optimizing maid scheduling, and improving efficiency, emaid scheduling software is revolutionizing the cleaning industry in Dubai. In this blog, we'll explore the benefits of housekeeping scheduling software and how it's changing the game for cleaning businesses in Dubai.
Optimized maid scheduling 
Housekeeping scheduling software allows cleaning company managers to optimize maid scheduling based on received cleaning bookings. This ensures that the right number of housekeeping maids are assigned to each client, and that maids are efficiently allocated to different tasks throughout the day.
Real-Time Updates
Residential cleaning software provides real-time updates on the status of each client, allowing managers to quickly and easily track which clients need cleaning services and which ones still need attention. This helps maids prioritize their work and ensures that all cleaning tasks are done in a timely manner.
Residential cleaning software Increase the Efficiency of maids
With residential cleaning software, maids can quickly access their schedules, view task lists, and receive alerts about new tasks. This reduces the time and effort required for manual communication and coordination, and allows maids to focus on their cleaning tasks.
Better Customer Experience with housekeeping scheduling software
Cleaning management software can greatly improve the customer experience in various ways. With the help of scheduling software, cleaning businesses can schedule and manage their cleaning tasks more efficiently. ensuring that their premises are always clean and tidy. This can make a positive impression on customers, ensuring that their premises are always clean and tidy. This can make a positive impression on customers.
Mainly it demonstrates the business's commitment to hygiene and professionalism. Residential cleaning software can help cleaning businesses respond quickly to customer complaints or concerns about cleanliness, and they can quickly identify and address any issues. This can improve customer satisfaction and loyalty, and customers are more likely to return to a business that prioritizes their needs and concerns. Overall, implementing a cleaning residential cleaning software solution can be a smart investment for businesses looking to improve their customer experience and reputation.
Conclusion 
The housekeeping scheduling software is revolutionizing the cleaning industry in Dubai by streamlining and optimizing the cleaning process. This software enables businesses to schedule, manage and track their cleaning tasks more efficiently. It allows for real-time monitoring of cleaning operations, ensuring quality control and timely completion of tasks. This technology has been valuable for cleaning companies in Dubai. 
With the increasing demand for high-quality cleaning services in Dubai, housekeeping scheduling software provides a competitive advantage to cleaning businesses by enabling them to deliver exceptional cleaning services in a timely and efficient manner. As such, it is no surprise that more and more cleaning businesses in Dubai are adopting this technology, paving the way for a brighter, cleaner and more efficient future for the cleaning industry.