How Cleaning Business Software Can Boost Your Company's Efficiency and Growth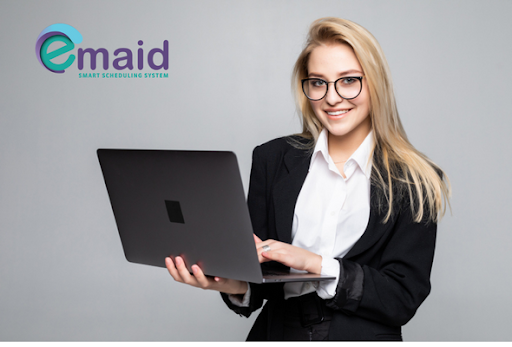 Do you know how important it is to stay organized and efficient? With so many clients to manage, schedules to coordinate and tasks to track, it can be overwhelming to stay on top of everything. That's where cleaning business software comes in.
Cleaning business software is designed to streamline your operations, automate tasks, and improve your overall productivity. In this blog post, we will take a closer look at some of the key benefits of using cleaning business software in Dubai.
Streamlined scheduling
With cleaning business software, you can easily schedule appointments, assign tasks to your team, and dispatch crew to different locations. You can also track the progress of each job and receive real-time updates on any issues or delays. This helps you to stay on top of your  schedule and provide a high level of service to your clients.
Better Billing and Invoicing 
Cleaning business software can also automate your billing and invoicing processes, making it easier to manage your finances. You can generate invoices automatically based on completed jobs, send them to clients via email, and even receive payments online.This saves you time and effort while ensuring that your invoices are accurate and timely.
Enhanced Customer service 
By using cleaning business software, you can provide a higher level of service to your clients. You can get feedback from customers, ensuring that you are meeting their needs and expectations. You can send notifications to keep them informed about upcoming appointments, providing them with a seamless and stress-free experience.
Increased Efficiency and Productivity
Cleaning business software can help you to run your business more efficiently and productively. By automating repetitive tasks, and providing better customer service, you can focus on growing your business and delivering exceptional results.
Customer Online Booking 
Our website integration includes a customer online booking feature, which offers a user friendly booking form that allows your customers to easily schedule appointments on the web. The booking form is responsive and can adapt to various devices, ensuring a seamless booking experience for your customers.
Our online booking feature enables customers to select their preferred service, including the number of maids required and the desired time slot. Additionally customers can indicate whether they need cleaning equipment or not. This streamlined process also allows customers to view their booking history, payment history, and outstanding balance, enhancing the overall customer experience.
Customer Mobile Application
We are offering a customer application that is customized with your company name and designed to function seamlessly on both iOS and Android platforms. This native application provides a user-friendly interface that allows your valuable customers to easily access your services from their mobile devices.
Driver Tablet Application (Android)
Our driver tablet application, which is based on the Android platform, provides a real-time scheduler for your drivers. With this app, you can quickly and easily notify your drivers about their daily schedules, booking details, and any real-time changes to their assignments through push notification alerts. This ensures that your drivers are always up to date and able to efficiently manage their schedules while providing top-notch service to your customers.
Our application also provides drivers with the ability to collect cash payments from the customers. When the maid arrives at the customer's location, the driver can start the service and stop it once the work is complete. drivers will be notified in real-time if there are any changes to the booking, such as new booking, changes in the booking time, or any edits made to the booking details. This ensures that your drivers are always informed and able to provide top-notch service to your customers.
Conclusion
Cleaning business software can greatly streamline operations for cleaning companies, providing a more efficient and organized way to manage appointments, payments, and staff scheduling.By utilizing features such as online booking for customers, driver tablet applications, and real-time notifications, cleaning businesses can enhance the overall customer experience while improving the productivity of their staff.With the help of Emaid cleaning business software, companies can take their business to the next level, increasing customer satisfaction and growing their business.