Housekeeping Scheduling Software Effortlessly Manage Your Cleaning Business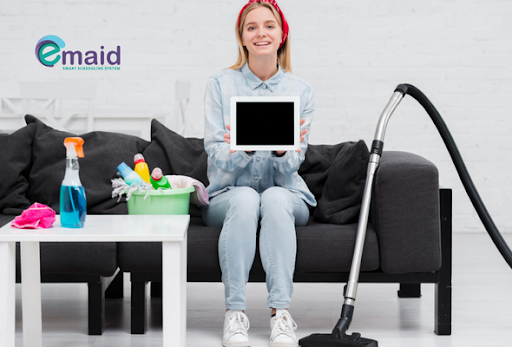 Are you tired of spending hours manually scheduling your housekeeping appointments? Do you find it challenging to track your crew availability and appointments? Managing housekeeping business can be time-consuming and stressful, especially when it comes to scheduling appointments. However, with our innovative housekeeping scheduling software, you can streamline the entire process and manage your housekeeping schedule effortlessly.
Another feature of our scheduling software is the ability to schedule appointments easily. With just a few clicks, you can schedule new appointments and assign a crew and a driver.  It's also capable of rescheduling or modifying the created schedule, you can change the time or date of an appointment. This feature can save you a lot of time and headaches, especially when clients need to reschedule at the last minute.
Our housekeeping scheduling software also offers alerts and notifications, so you never miss an appointment. Crew and Driver receive notification when you create a booking in the Emaid software. This feature can help you stay organized and ensure that you always have enough crew available for each appointment. 
With our housekeeping scheduling software, you can improve customer satisfaction by ensuring that bookings are scheduled promptly and that your crew is always available. Clients will appreciate the convenience of being able to schedule appointments easily and quickly. Additionally you can send email and sms notifications to clients.
This software can help businesses save time, reduce errors, and improve efficiency. The software can also free up time that would otherwise be spent on manual scheduling tasks, allowing businesses to focus on other important areas of their business. With increased productivity, housekeeping businesses can serve more clients, increase revenue, and grow their business. Overall, housekeeping scheduling software is an essential tool for any housekeeping business looking to improve productivity and streamline operations.
This software includes a customer application in your company's name, designed to operate smoothly on both iPhone and Android platforms.Through the customer mobile application, your customers can conveniently schedule appointments and access information such as their booking and payment history, as well as outstanding balances.
This software includes a  driver tablet application, which is based on Android. You can provide your driver with a real-time scheduler that notifies them of their daily schedules, booking details, and any changes to bookings through push notification alerts.The application also offers drivers the option to collect cash payments and begin and end services as soon as the maid arrives at the customer location and completes the work.The driver application allows you to keep the driver informed of any changes made to the booking, whether it's a new booking or changes to the existing one. Additionally, you can track the progress of the work in real-time using the same application.
Managing a housekeeping business can be challenging, especially when it comes to scheduling appointments. However, with our innovative scheduling software, you can streamline the entire process and manage your schedule effortlessly. Our easy scheduling and notifications improved customer satisfaction features make our scheduling software the perfect for any housekeeping business.