Benefits of cleaning company software for cleaning business in Dubai
There are a lot of requirements you need to satisfy your customers when it comes to experienced cleaning businesses in Dubai. Nowadays the use of cleaning company software in Dubai has increased hugely in recent times.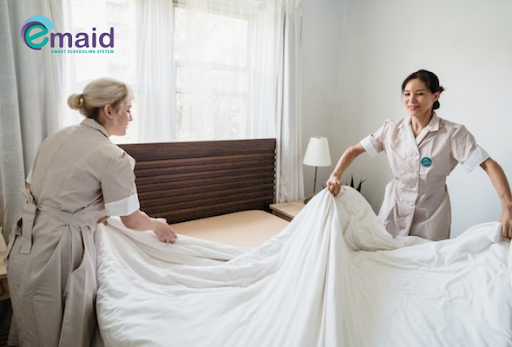 So, any cleaning company in Dubai needs to have a few typical things in place with the purpose to stay and grow in the competitive business world. Here are a few key benefits of cleaning company software that any interested cleaning company can focus on.
Easily accessible Data
In modern times 24×7 internet connection is crucially important. Thus by keeping all the data in a cleaning company software, a crucial thing. When you are using  cleaning company software you can store all kinds of data and staff information and customer information very quickly and efficiently. 
Easily Manage and schedule 
If you are running a cleaning company business in Dubai and currently no system to manage and schedule your staffs and unable to track each staffs tasks and still working with excel sheets it will not consider as professional company every one is adopted new technology for for staff scheduling and better customer bookings if you are using a smart scheduling software in Dubai you can easily manage your customer bookings and smartly schedule your staff activities and become more efficiently give tasks to each staffs and increase efficiency of your company and more productivity. 
Compatibility with multiple devices
Cleaning company software has absolute compatibility with all devices that you can link via the internet. This enables the cleaning staff to access their account, see their allocated tasks and via tablet, mobile phone so you do not need worry about such things if you have a better smart scheduling system in place and almost everyone has android smartphones it will work flawlessly on android and ios devices. 
Cost effective solutions 
Usually, you can purchase cleaning software through upfront investment. It is a one time investment only. On the other hand, buying a web based scheduling software requires you to pay  monthly or yearly subscription fees or you can choose various business software  packages as per your requirements. The advancements in technology and growth in customer expectations increased the use of web based scheduling softwares in cleaning companies and you can consider monthly subscriptions options as cost effective for your business.
Many top businesses are providing some of the most acceptable cleaning company software tools to make sure their productivity is increased, and their clients get the best  experience. The main aim of the cleaning companies lies in running with profit and adding more focus on its development so companies have the knowledge to choose the best cleaning company software in Dubai for their business needs.