Cleaning companies have faced huge challenges during the response to COVID-19. While other areas of the business are totally shut down, many have been running without getting much profits. Some cleaning company adopting new technologies like smart scheduling software system and work very productively during these times.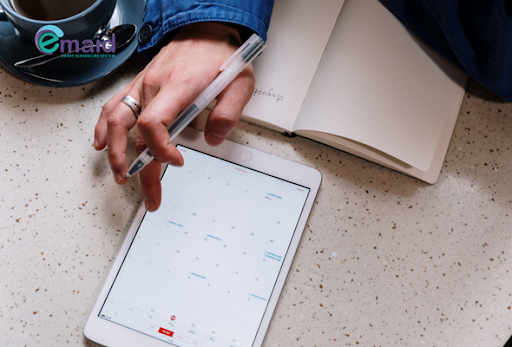 Some of the cleaning company adopting new technologies to help them run during the crisis and learn to function in the new work setting. These digital solutions like smart scheduling software system are helping businesses to overcome difficult situations and run smoothly. These kind of technologies comes up with lot efficient features for cleaning companies and their customers.
These type Scheduling tools helps businesses to schedule all types of work status, Users can schedule any type of work or activity, works planning and tracking work details, bookings, appointments, and managing real time staffs and real time projects and easy to assign tasks to workers through scheduling system are very useful when we use smart scheduling software system in your cleaning and maintenance business.
The use of a web-based smart scheduling software system improves the staff scheduling activities in a cleaning company and staff are aware of daily schedules on real-time and you will receive new notifications when a new customer books your services and these type of scheduling software have good analytical dashboards showing details of booking of customers that opt cleaning services and have advanced reporting tools enabled in these type of scheduling software.
As one of the best cleaning company software in Dubai, Emaid provides training and ongoing support even after the implementation of the software. For more details please visit Emaid Software Packages.
If you are looking to lower costs and increase efficiency, and control your staff scheduling and booking effectively you can use  Emaid smart scheduler could be a great option for cleaning service businesses in 2022.
New technology is currently changing the cleaning sector and making it more efficient and productive. Customers expect High quality service, and they want it. This will give your cleaning service company and benefit it is crucial for your business continued success. By using Digital solutions you can perform better than your competitor by opting these technologies.
Another advantage of smart scheduling software is that you can manage your companies hr and payroll activities by managing your staff activities, salary , overtime etc. And it comes with advanced call logger feature that you can understand your customer details before you pick up the call and you can greet your customers with their names and impress them with your service.It comes with admin application that you can analyze your daily activity reports it works with latest ios devices and it gives best option to analyze your company monthly, weekly performance via your smartphone.