Best Features of a Cleaning service management software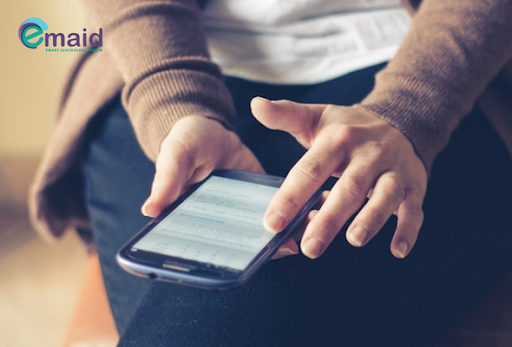 Digital transformation has increased in the past 2 years. The majority of companies have adopted digital solutions and Cleaning service management software for their business during the covid pandemic situation and understand the use of technology in business and effectively used during difficult situations and help them stay competitive in business.
People across the world are depending more and more on their cell phones and computers for everything from education and entertainment, to daily tasks such as booking cleaning services or booking taxi service.If we are using the right technology as the main element of your business can connect them quickly.
When you have an advanced software system in place you can save a lot of time and automate different tasks and increase profit and ensure growth and success especially when you are a business owner in the highly competitive cleaning business and choosing the right technology as the main element of your company can compete with any one. 
But How do you find the best Cleaning service management software for your cleaning business ? What are the important features of the Cleaning service management software ? We will be answering these questions in the article.
What are the fundamental features of best cleaning service software?
When choosing an advanced software platform for your cleaning business, the single question to ask is who's it created for. When there are many other software programs available on the need. and the reality is the cleaning industry has lots of challenges so it simply cannot be taken forward with these solutions. 
For this reason, You should always search for software that was specifically built for cleaning business. And You need to ensure that software systems have all the features that you need in a single package. Also, you need to check whether these features are specifically designed for the cleaning business.
Your software should have the following features.
Job Scheduling feature in Cleaning service management software 
The main feature of best cleaning management software is to be equipped with job scheduling features with a view of the daily jobs by cleaners, customer details and time and you should be able to easily reassign jobs and access client details and more.
Employee Engagement in Cleaning service management software 
The main feature of the cleaning management software is that every employee has access to a mobile application so employees can track their daily job tasks and cleaning service time tracking feature when they start working they can simply turn on and stop when they finish for a client. So you can  easily monitor the task improvements by using the specified application.
Client Engagement in Cleaning service management software 
Your cleaning service management app should have features for clients to update their address information and payment information and specific options for providing feedback and reviews in an easy way. 
The customer account should also make invoices readily available and details about their payment history, booking history and outstanding balance should be available and seen through their mobile devices such as ios and android.
How do you create a cleaning service booking form? 
The system should have a readily available or pre-built booking form for your online customers so they can easily book appointments online and choose their preferred service according to the time slot and options to select the required amount of maids for cleaning.