Benefits of a Cleaning business software in Dubai ?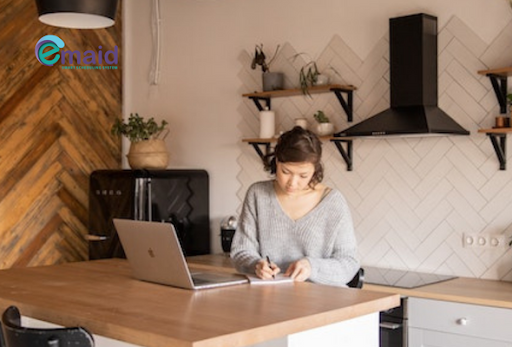 Are you running a cleaning business in Dubai ? It requires excellent management skills and organizing skills, especially when you have a group of staff working for your company. You need to select a  cleaning business software that will help you in scheduling appointments quickly and efficiently. By using these type of cleaning business software solutions commercial home cleaning and office cleaning services providers can get its benefits and advantages and they are able provide quotes and schedule new appointments from anywhere, at any time. With Emaid smart scheduling software solution, you can manage your maintenance and cleaning business effectively, and even charge clients directly at the work site.
Cleaning business software with mobile app
Your cleaners have access to a mobile app that they can use to check their schedules from anywhere. Emaid has a mobile app that will help your cleaners see their work schedules from their smartphones while on the duty. They can easily switch to the next work when they are finished. At that time, your office can manage bookings, inquiries, invoices, payments, and your clients and cleaning staff all in one amazing cleaning business software.
Cleaning business software can provide a number of benefits, including:
 Job scheduling: Cleaning companies can easily schedule and dispatch jobs to their staff, ensuring that the right team is sent to the right location at the right time.
 Real-time tracking and reporting: Cleaning companies can track the progress of their teams in real-time, allowing them to monitor performance and make adjustments as needed.
 Streamlined invoicing and billing: Cleaning companies can easily generate invoices and bill clients, improving the efficiency and accuracy of their billing process.
 Better customer service: This software can help companies provide better customer service by allowing them to respond quickly to customer requests and concerns.
Increased efficiency: Cleaning company software can help companies improve their efficiency by automating tasks and streamlining processes.
 Cost-saving: By automating the tasks, the company can save the cost of hiring additional employees for the same tasks.
Increase your revenue with online booking: Emaid provides an efficient online booking system which can be integrated with your website for your customers to easily book appointments online by choosing preferred services including the time slot and total number of maids needed etc can be selected easily.
online booking system for cleaning service : If you would like your visitors to book your services online, Emaid allows you to integrate a new booking system with your website quickly to start accepting online bookings from your web visitors and customers immediately.
Whether you are running a cleaning business, commercial cleaning business, or maintenance business offering services for homeowners and offices. Emaid is the best software for you and can help the growth of your cleaning business.