1. WEB-BASED SMART SCHEDULING SOFTWARE
The customers can book your service through your website, which is integrated into the booking software and makes it very easy for the customers. Emaid maid scheduling software in Dubai will help you manage the customers throughout the process seamlessly and monitor their expiry. Moreover, customers can do a lot more than just booking an appointment, they can choose their preferred service including the time slot and if they require any cleaning equipment or not. You can easily control the contract, do renewal or termination with our scheduling management software in Dubai. Customer can also watch their booking in real-time, payment history, and many more.
2. HUMAN RESOURCE PLANNING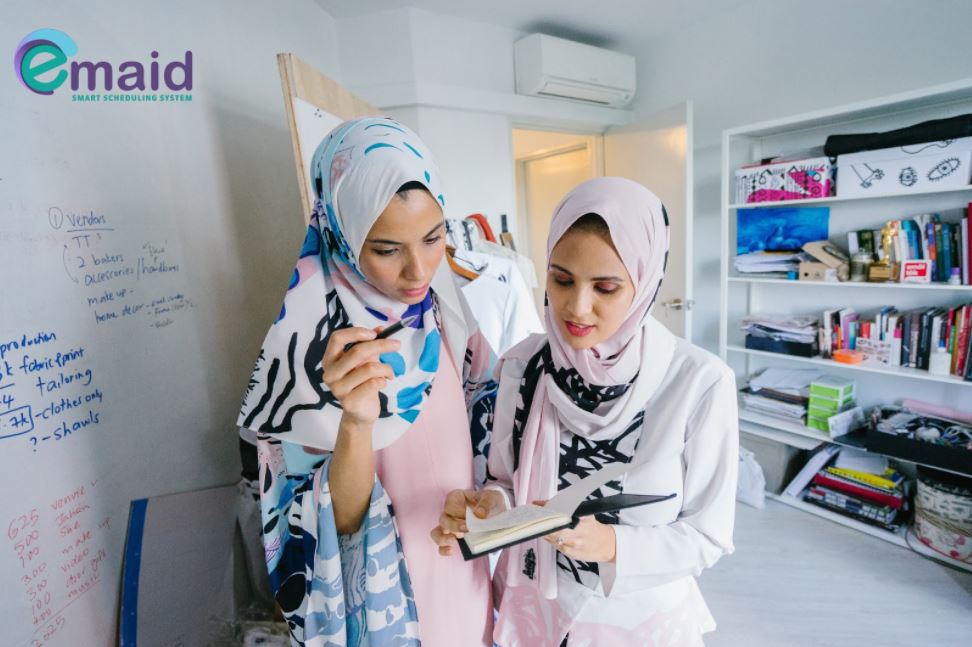 One of the biggest challenges faced by cleaning companies is managing their employees. Employers need to be effectively managed to reach customers home at the right time. Emaid scheduling software in Dubai comes with a dedicated manpower managing module to plan for which specific employees to be allocated to which job site. Moreover, in the Manpower Planning module, we help you to control employees based on their job role and you can easily understand the headcount requirements for each contract for assignment.
3. MANAGE USING MOBILE DEVICE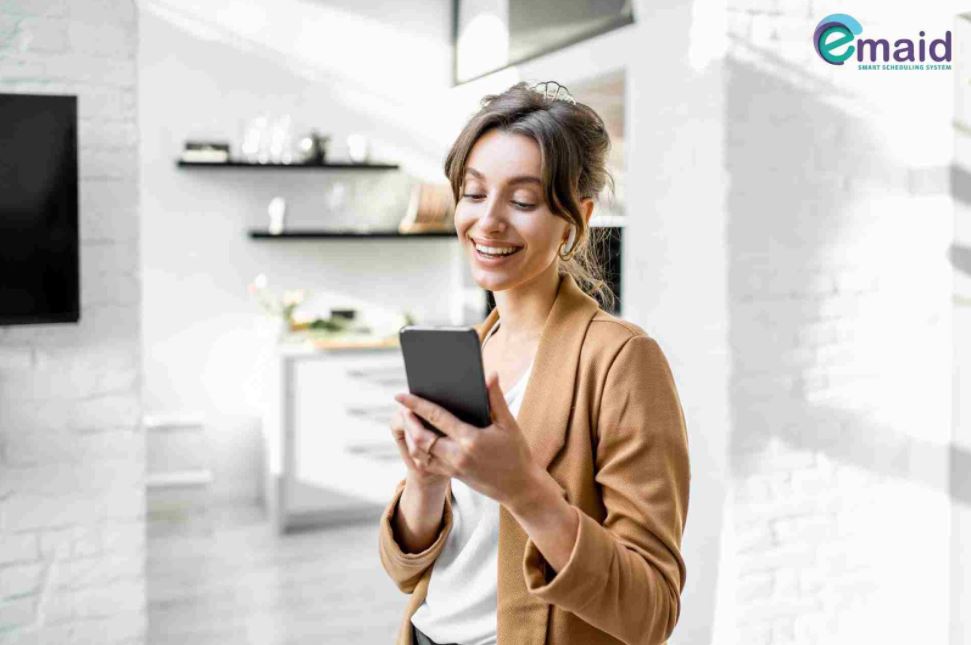 Managers will be able to access all the essential data through a mobile application, which makes controlling their employee's attendance, tasks much easier than ever before. Moreover, they will be able to see how many hours each employee works and record their attendance. The workload can also be recorded for them to prove task completion.  
4. ADVANCED HR & PAYROLL
Emaid human resource module helps you to effectively manage all your employees. Cleaning company software in Dubai also comes with features that will help you with payroll, time management, leave, and employee management. It also includes Other features like reimbursement, deduction and moreover, you can add custom features via the Emaid Employee module.
5. FINANCE MANAGEMENT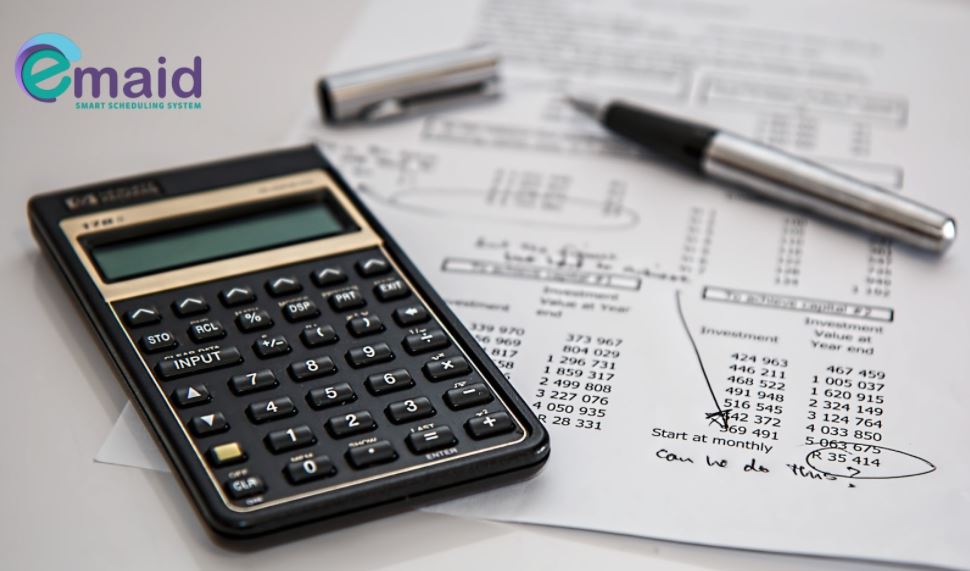 Emaid cleaning software in Dubai comes with an accounting module that focuses on providing a wide variety of accounting, tax, and financial management services. Moreover, they follow all the accounting standards of the country and are easily customizable that can easily fit into your business seamlessly. They are also capable of automating many accounting processes including accounts receivables, accounts payables, and general ledger.
6. ONLINE PAYMENT SYSTEM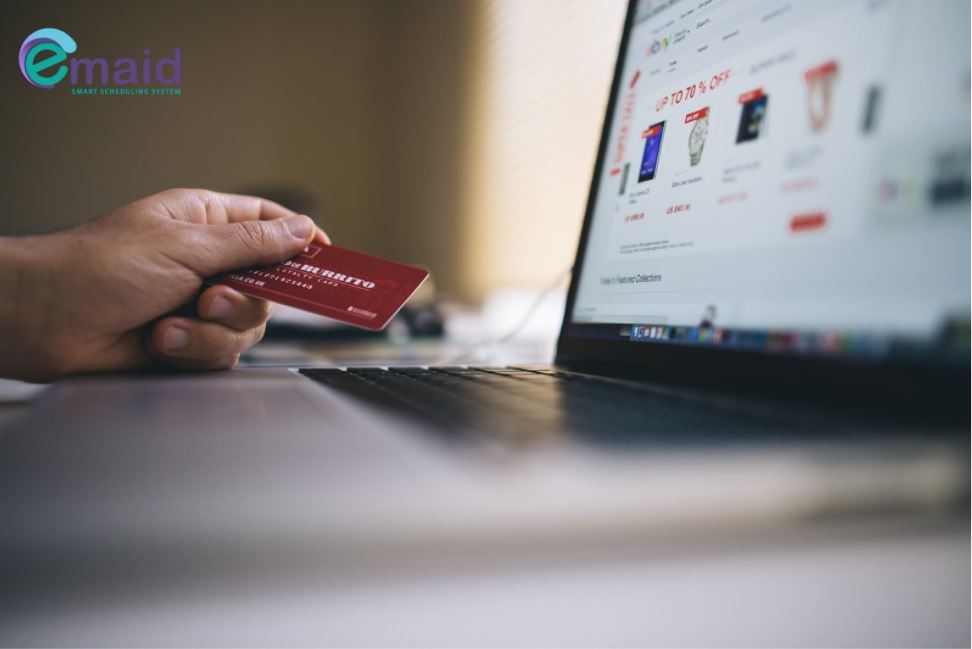 Online Payments gives your enterprise the flexibility to let customers pay for the booking from anywhere. Emaid maid scheduling software in Dubai comes with built-in online payment for customers to directly book with their credit or debit card. In addition, an online payment system provides you with real-time analytics that helps you make the right decisions at right time and grow your business. The system also provides you with more insights about business and most requested time slots, or even the most popular add-ons and many more by using an online payment system.
7. FREE DATA MIGRATION
The data migration process is very important to ensure the data in the new maid scheduling software in Dubai is accurate and complete, which is important because the business needs meaningful data to make decisions in the business. Our experienced team is capable of properly doing data migration can help to keep the entire maid scheduling software project on time and on budget. Moreover, the accuracy and perfection of the transferred data are critical, because so many parts of the business process including booking system, decision-making, customer acquisition, and many are relying on the database. If you are using existing software and demanding a data migration, we will do free data migration for you depending on the purpose.
8. EXTERNAL API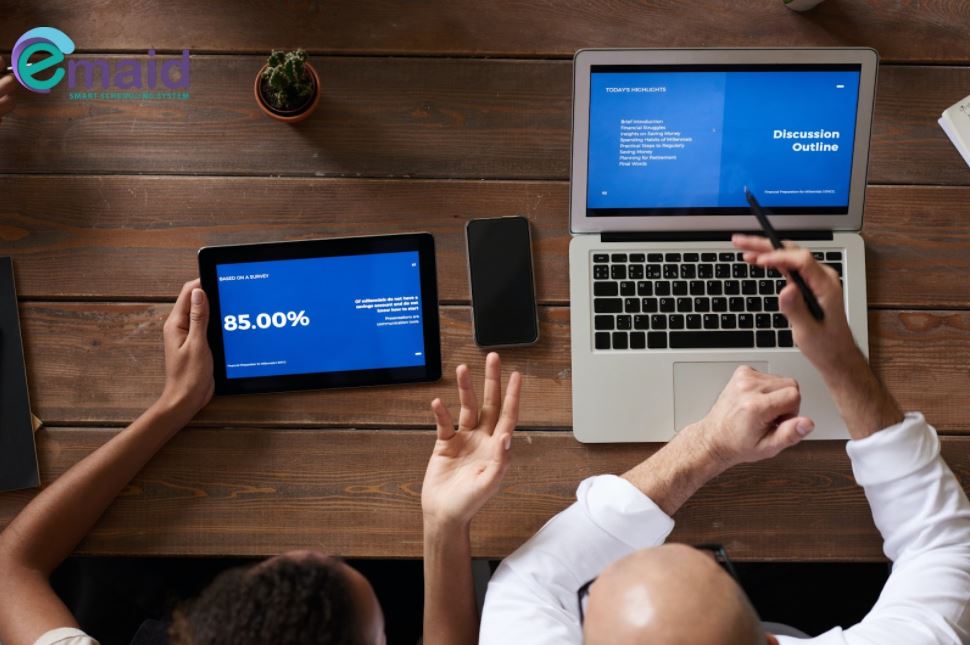 Emaid cleaning company software comes with external APIs that are designed to connect with another service provider so the booking with another service provider will automatically integrate into your company's system seamlessly. Moreover, an external API can be accessed by a larger population as well as web developers or consultants. This implies that an external API can be easily used by developers inside the organization and any other developer from the outside service providers who desire to log into the interface.